let's play! wayne music festival
---

MUSIC. FOOD. WINE. BEER. COCKTAILS. LIVE MUSIC!
Wayne Music Festival is here and we are ready to jam! Come join us inside and out as Cornerstone serves up street food and drinks galore in our own tent with outdoor seating* – you won't want to miss this.
*First come first serve, full menu available inside only
Saturday, June 8th
from 2pm to 11pm

—
• Celebrate National Rosé Day with Custom collectible Cornerstone "Yay for Rosé " Wine Cups filled with Escudo Real Vinho Verde and cans from Essentially Geared Wine Co., as well as ice cold FROZÉ SLUSHIES!
• Crowd favorite Maine Lobster Rolls, Pulled Pork, Kabobs, Sausage & Peppers, and more
• Draft beers from Abita plus a selection cans and bottles including Cisco Brewers, Graft Cider, and more
• Complimentary Cocktails from Belvedere (inside from 6-8pm only)
• Our own Live Music starting at 9pm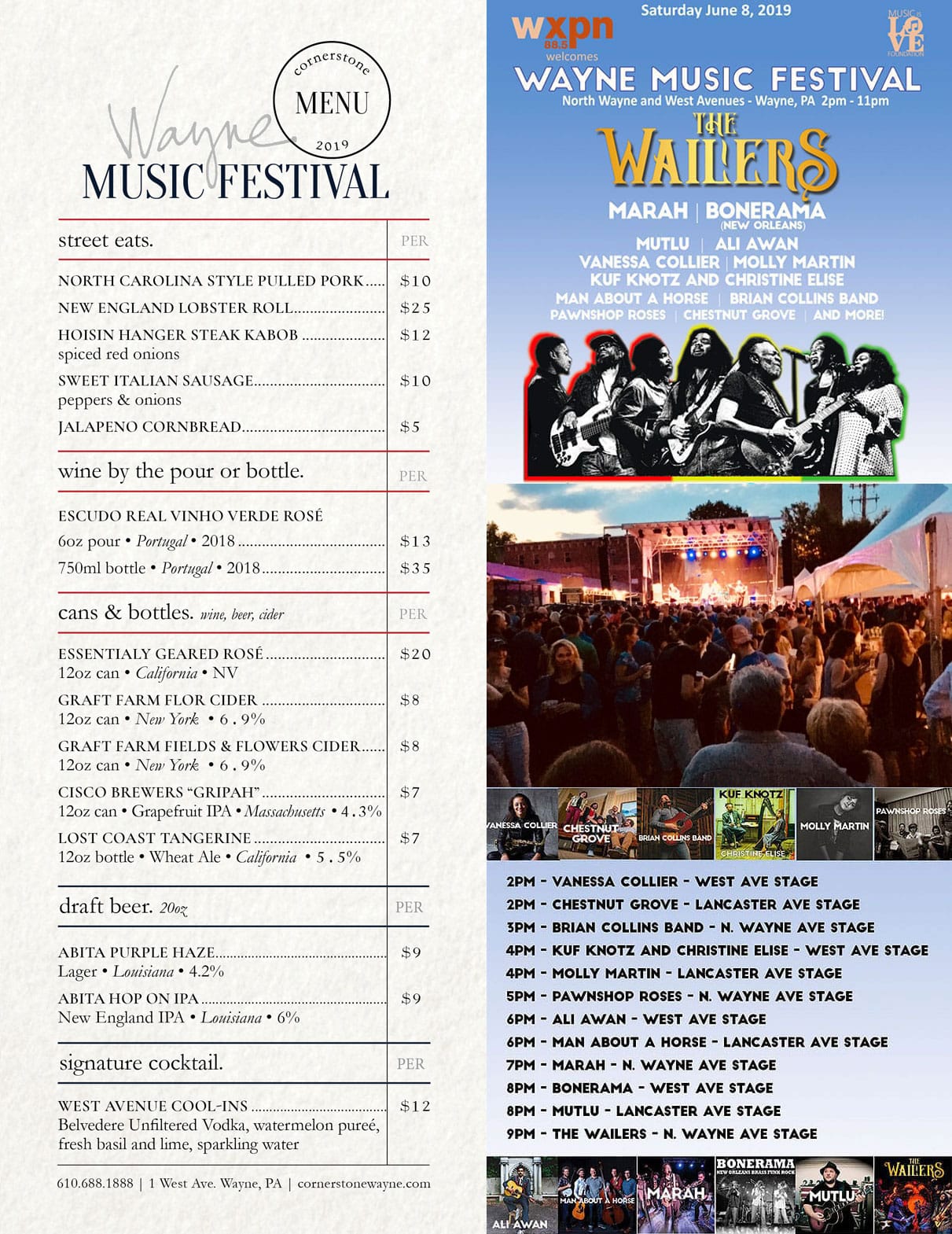 SUPPORT THE CAUSE BEHIND THE MUSIC
The Music Is Love Foundation Inc. is a 501(c)(3) non-profit corporation dedicated to organizing and promoting music events to raise money and awareness for children's medical causes. Their signature annual event is the Wayne Music Festival every June, as well as other music events over the course of the year. Last year, all net proceeds were donated to CHOP.