let there be light: wayne tree lighting
---

Join us for the Wayne Tree Lighting Ceremony
Don't miss this magical evening of fun for all, it is one of our favorite nights of the year!

–
Friday, December 6th
• Oyster Happy Hour starting at 4pm, Tree lighting at 7pm
• Come early to get your spot in our extended + heated outdoor seating area
• Enjoy snacks, wine, beer, cider, mulled wine, and hot cocoa for the kids
• Make reservations for a spectacular dinner view from our Chef's Counter
25 Days of Christmas Gifts: Vol 1
Black Friday and Cyber Monday may be over, but you can still save on thoughtfully selected gifts from Cornerstone's Artisanal Market and Specialty Wine Shop. All of our '25 Days of Christmas' gifts will be 10% off through Christmas day. Pick up a few of our favorite things for those on your Nice List!

1. Saint Nick Speculoos Cookie
2. Laguiole Knife Set
3. Bio Hombre Organic Parmigiano Reggiano
4. Verrigni Soqquadro Pasta
5. Urbani Truffle Pesto


follow us for more gift ideas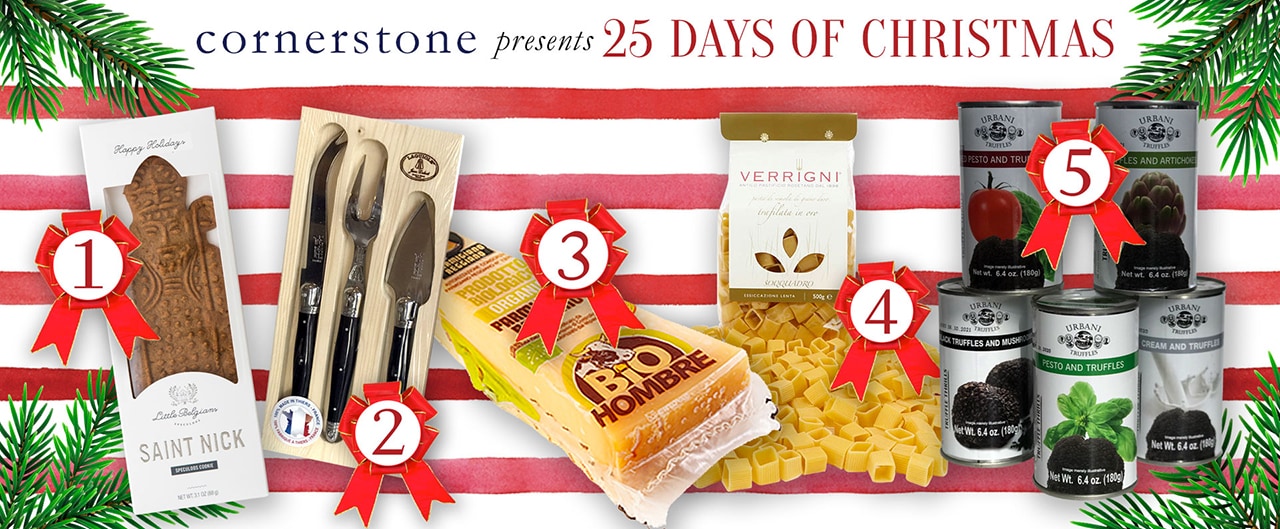 Save The Date: December 23rd
We'll be making an exception to our normal policy of being closed on Mondays for a special dinner service before the holiday, starting with Oyster Happy Hour at 4pm. We'd love to see you!