time to plan your holiday feasts
---

It's that time of year again – time to pull out the baking pan, put your apron on, and… call Cornerstone! From turkeys to hams, sides to sweets, and breads to cheese boards – We've got you covered on spreads of all sizes with seasonal creations for your family functions. Take a look at our new Fall catering menu as well as our 2017 Holiday Feasts Menu. Place your orders soon, the holidays are almost here!
——–
Thanksgiving | order by 11/17
Hanukkah | order by 12/12
Christmas | order by 12/16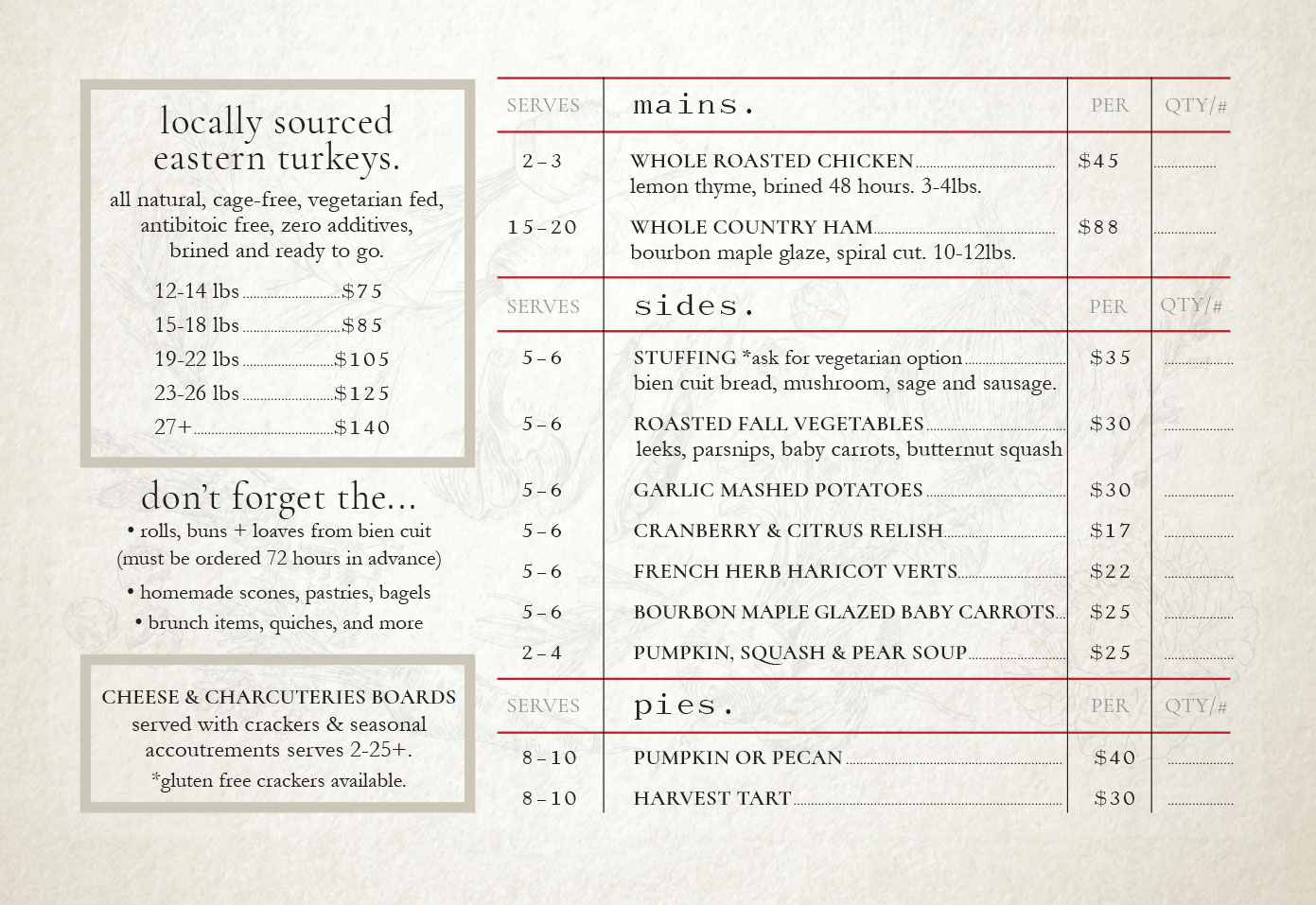 last call for private events
We only have a few openings left for hosting your own event here at Cornerstone before the end of the year. Be sure to contact us immediately if you want to secure a reservation for a private holiday dinner, seasonal cocktail party, or festive cooking class!