do dad's day right
---
Dad's day is almost here!
If you're still looking for the right way to show him how much you care, come in and customize a gift basket – We've curated some items that should be right up his alley…

• Lawless Craft Jerky
• Oysters – whole baskets available
• Olive Oils & Vinegars
• Mast Chocolates
• Fresh-made Pastas
• Cheese & Charcuterie
• Breads, Crackers, & Crostini
• Culinary Books
• Ratpack Martini Set
• Cocktail Salts
• Knives and Utensils
• + so much more…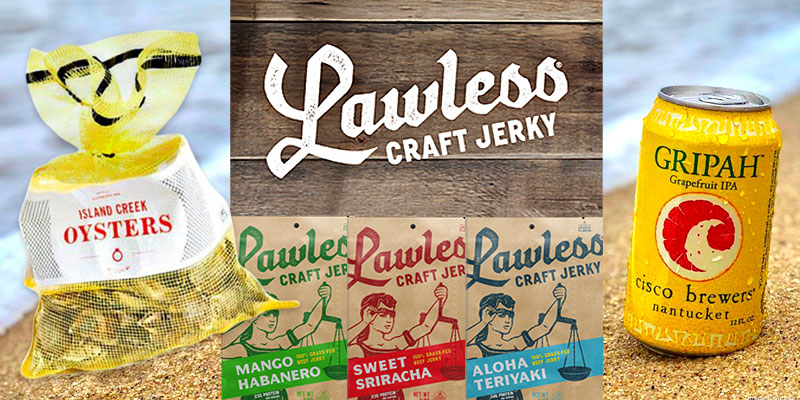 With perfect timing for Fathers Day, we're very excited to offer a new addition in our Artisanal Market – Lawless Jerky! This 100% grass-fed beef jerky is handcrafted without artificial additives or preservatives, and comes in 3 inspiring flavors: Mango Habanero, Sweet Sriracha, and Aloha Teriyaki.
—
Don't forget to add a bottle of wine or two from our specialty wine shop or cans from Cisco Brewers – including an exclusive opportunity in Pennsylvania to get your hands on their new grapefruit IPA, GRIPAH!. Plus, we still have hand-crafted Nantucket Bike Baskets available to give your care package that extra touch of authenticity.
Shipping available within the continental US.
—
Of course, the best way to celebrate dear old dad is to bring him in for a special brunch at Cornerstone. We're pleased to announce that our outdoor seating is back in place on the terrace; first come, first serve!