best brunch in the 'burbs!
---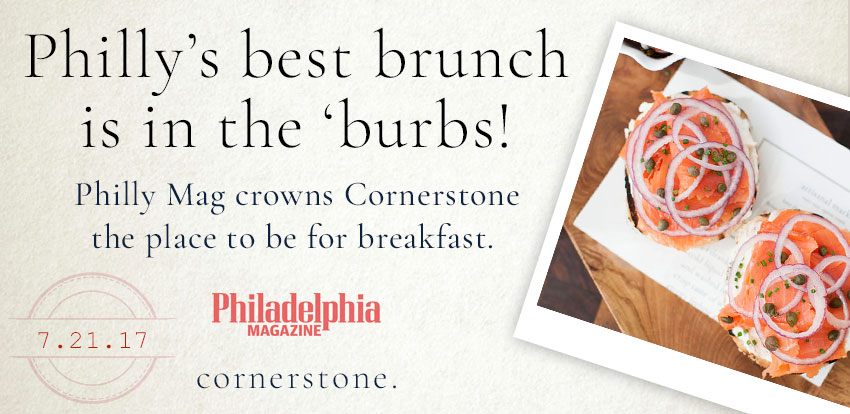 We couldn't be more humbly proud after being named Best Brunch in the 'Burbs by Philly Mag. Sincere thanks to everyone who took the time to vote for us, it really means a lot. Rest assured, we will not be resting on our laurels – but on the contrary, will continue to live up to our reputation by serving up the best brunch we can… come experience it for yourself this weekend!

Speaking of brunch… we'd like to introduce our new line of delectable and cleansing juices from Philly's own JuiceDr+. These healthy concoctions can cure what ails you, while doubling as mixers for your favorite spririts. Try one with brunch this weekend and see for yourself why we decided to do a summer juice cleanse before we hit the beach 😉
the send-off
Don't forget we'll be closed from July 27th to August 16th as we travel through Denver, Seattle, Portland, Healdsburg, Napa and Sonoma to visit some of our artisanal purveyors of oysters and cheeses. To consecrate our closure, we'll be hosting friends and family on Tuesday, July 25th and Wednesday, July 26th. Come in for an unprecedented 20% off our entire menu plus 10% off all Artisanal Market items.