pairing workshop: beekeeping, honey, and cheese
---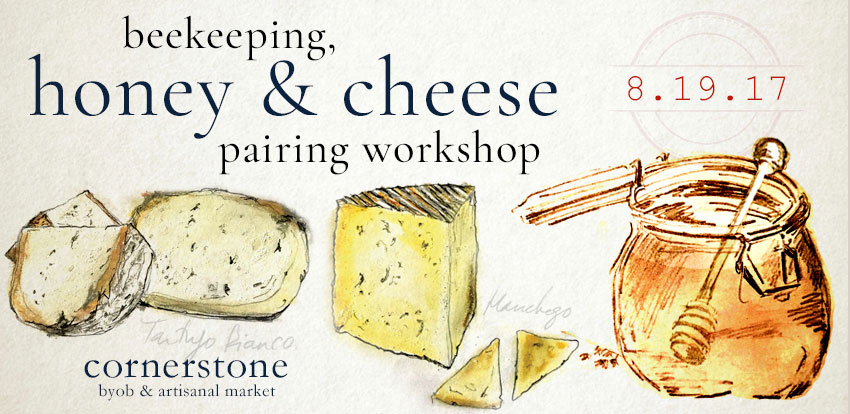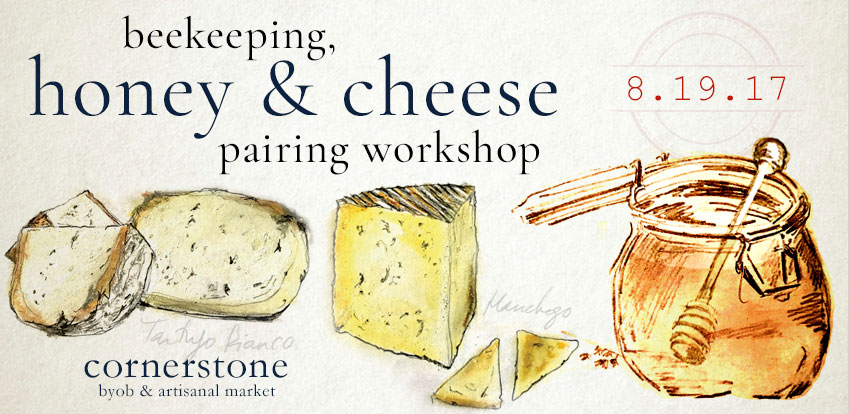 being back is the bees knees
We've returned from our travels and being home couldn't be sweeter… well, maybe it could! Join us to celebrate World Honey Bee Day on August 19th from 10am-12pm and enjoy carefully curated domestic + international cheese + honey pairings as well as instruction on how to best incorporate honey into cocktail mixology for entertaining – all while learning about the basics of beekeeping and the valuable honey bee with Dr. Edward Pieters.
This event is limited to only 25 people at $45 per person.
come up and see us sometime
Now that our doors are open for business again, we can't wait to see you walk through them! Come visit us so we can share all of the inspiration we found on our journey to the west coast and back. Stay tuned next week for another volume of #CornerstoneTravels to hear about the scenes, sights, and flavors we discovered along the way.