a few of our favorite things
---
10% OFF ARTISANAL MARKET ITEMS UNTIL DECEMBER 21st!
With only 12 days of Christmas left, come to Cornerstone to find perfect picks for stocking stuffers, hostess gifts, white elephants, and any special gift exchanges with cherished family, friends, and colleagues. Add in a gift card, a selection from our specialty bottle shop, or a subscription to our wine club to share the Cornerstone experience with those you love!
10% off included in prices displayed below.
——–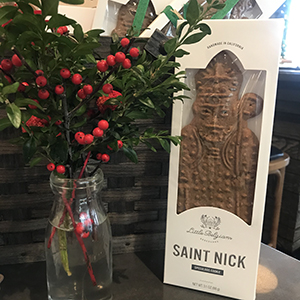 1.
Saint Nick Cookie
This classic cookie is the ultimate stocking stuffer, or leave it out for the big man himself.
$10.80
2.
Local Honeycomb
A sweet treat that pairs well with the Laguoile spreader.
7oz – $13.50 | 15oz – $22.50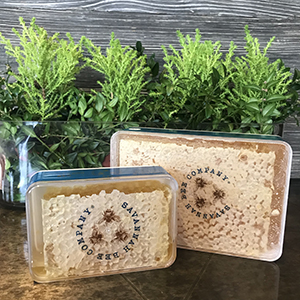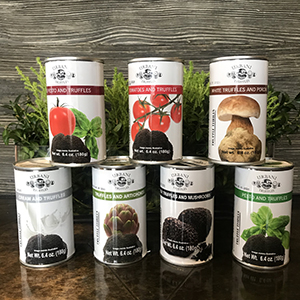 3.
Urbani truffles
A coveted item in any home chefs cache, in a wide variety of flavors.
$11.65 or two for $22
4.
Laguiole Utensils
Corkscrew – $36
Pair with the Jeio Prosecco
Spreader – $9.90
Pair with the Honeycomb or Hummingbird cheese.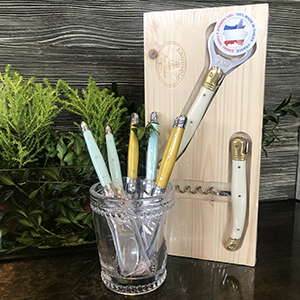 5.
Cornerstone Accoutrements
House-made jams, compotes, spiced nuts, crostini, and more.
Prices vary
6.
Cutting Boards
Varying artisan-crafted styles, perfect for presenting cheese, fruit, and baguette.
$31.50—$63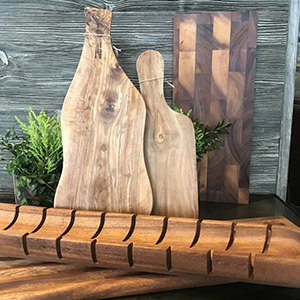 7.
Paella Pan
Size serves 4-6 people. Plus, pick up all the ingredients from Jamie Bissonnette's famous recipe and a perfectly-paired bottle of wine.
$36
8.
Gourmet Vinegars & Oils
Foundational elements from across the globe, always appreciated for any pantry.
$11.80–$36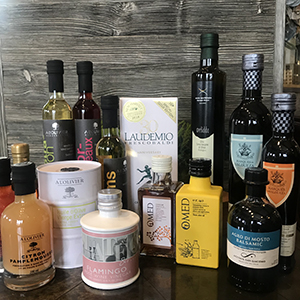 9.
New Cookbooks
"Cheers to the Publican" – $36
Anyone will enjoy this trusty treasure from our friends in Chicago.
"Eleven Madison Park" – $157.50
A decadent dedication to the world's #1 dining destination.
10.
Fouta Blankets
Imported from London, these fuzzy friends will even warm up a heart three sizes too small. Versatile for use on the couch, beach, or a picnic.
$36–63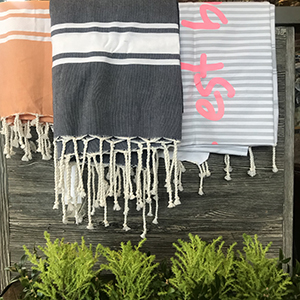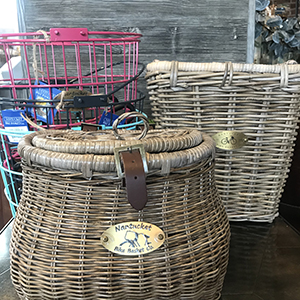 11.
Baskets
Authentic Nantucket Bike Baskets – $40.50–$112.50
A unique and functional container to load with goodies for a ride around town.
Classic Picnic Baskets – $72
A fun way to present a gift basket, packed for fun in a Winter Wonderland.
12.
A Taste of Cornerstone
Gift Certificates – 10% off
Spread the love with those who deserve a taste of the finer things in life.
"4 Corners" Wine Club Membership
$166.50/month | $499.50/quarter
Give the gift that gives back with a selection of 4 wines per month.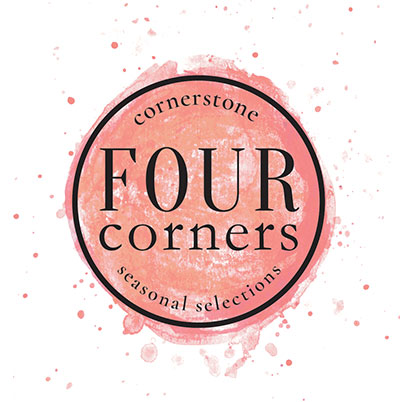 Delivery available across the continental U.S. (excluding wine shipments). Free local drop-off within 1.5 miles. Free parking outside on Saturdays during the holidays!