we're ready to pop a cork
---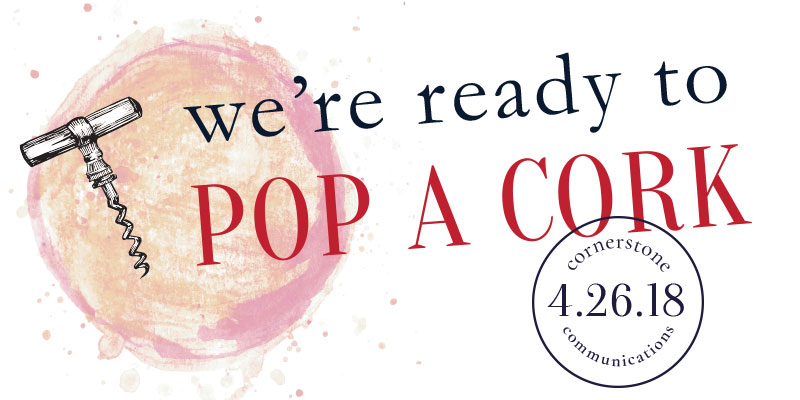 Now that we're up and running with our newly expanded bar and dining area, we're ready to take things to the next level with a few new programs! That's why we're introducing another Cornerstone family member… Our new Beverage Director and Certified Sommelier, Scott Zoccolillo. We'll be kicking things off with a couple exclusive offerings, The Withers Winery's acclaimed Rosé and Cisco Brewers' new Grapefruit IPA, GRIPAH.


Next up is something you won't want to miss out on… "Four Corners", our monthly wine club featuring a unique selection of wines on a seasonal rotation. 12 annual offerings of 4 bottles each, focusing on various varietals and regions across the globe. That's essentially a world tour of wine through 48 bottles every year. Designed to guide the palate on a flavor journey, Four Corners uses a color labeling system which acts as a compass to navigate the spectrum, one sip at a time.


Kicking off our Seasonal Selections program in style with a Rosé residency, we'll be lining up a long list of this vivacious varietal to last us from May through October. Concert-goers attending this year's Wayne Music Festival will find themselves sipping the aforementioned Rosé by The Withers Winery out of collectors edition cups donning the Cornerstone brand. The Withers' founder Andrew Tow will be pouring his wines alongside Grant Hemingway of Essentially Geared pouring their California Wines as well. Guests in the Bistro and Bar will be able to choose from an in-house selection of 30+ Rosés.