show your love with cornerstone
---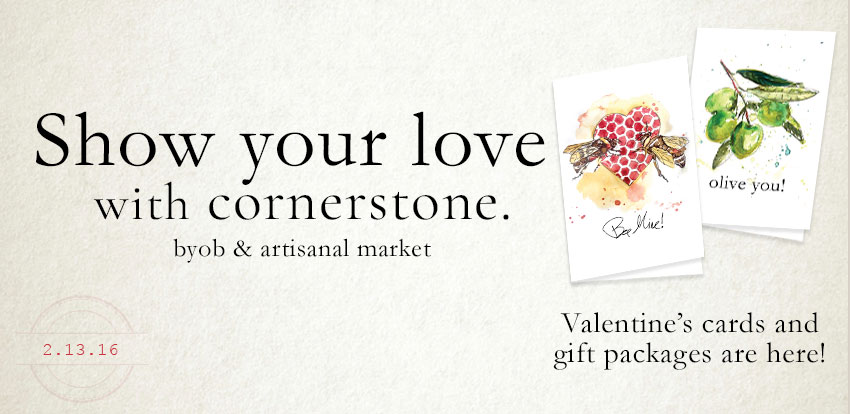 Last minute Valentine's cards and gift packages
Come in and pick up one of our unique gift packages for your better half… With themes like Honey, Olives, Cheese and Oysters, you're bound to find the way to their heart. Each one comes with a one-of-a-kind Valentine's Day card to deliver your special sentiment. Come in while supplies last!
Bordeaux chef series post-poned
Unfortunately, last week's event was delayed due to the weather – we'll be reconvening this thursday February 16 at 6:30pm. Matthieu & Maggie Célérier of Unis Star Importing will be joining us to serve tastings with each of 4 courses served at the Cornerstone chef's counter. BYOB is strongly encouraged, call ahead for pairing suggestions.
Learn more about Unis Star here.
1st course
Escargots à la Bourguignonne
2nd course
Boudin Blanc
3rd course
Pan-seared Magret Duck Breast
4th course
Caneles de Bordeaux
cost
$125 per person