return of the bento
---

Our Bento menu is back and hot to trot! Order ahead for pick up, or enjoy free delivery directly to the event grounds every two hours. Be sure to get your orders in now to experience the luxury of Cornerstone at the 123rd annual Devon Horse Show from May 23th through June 2nd.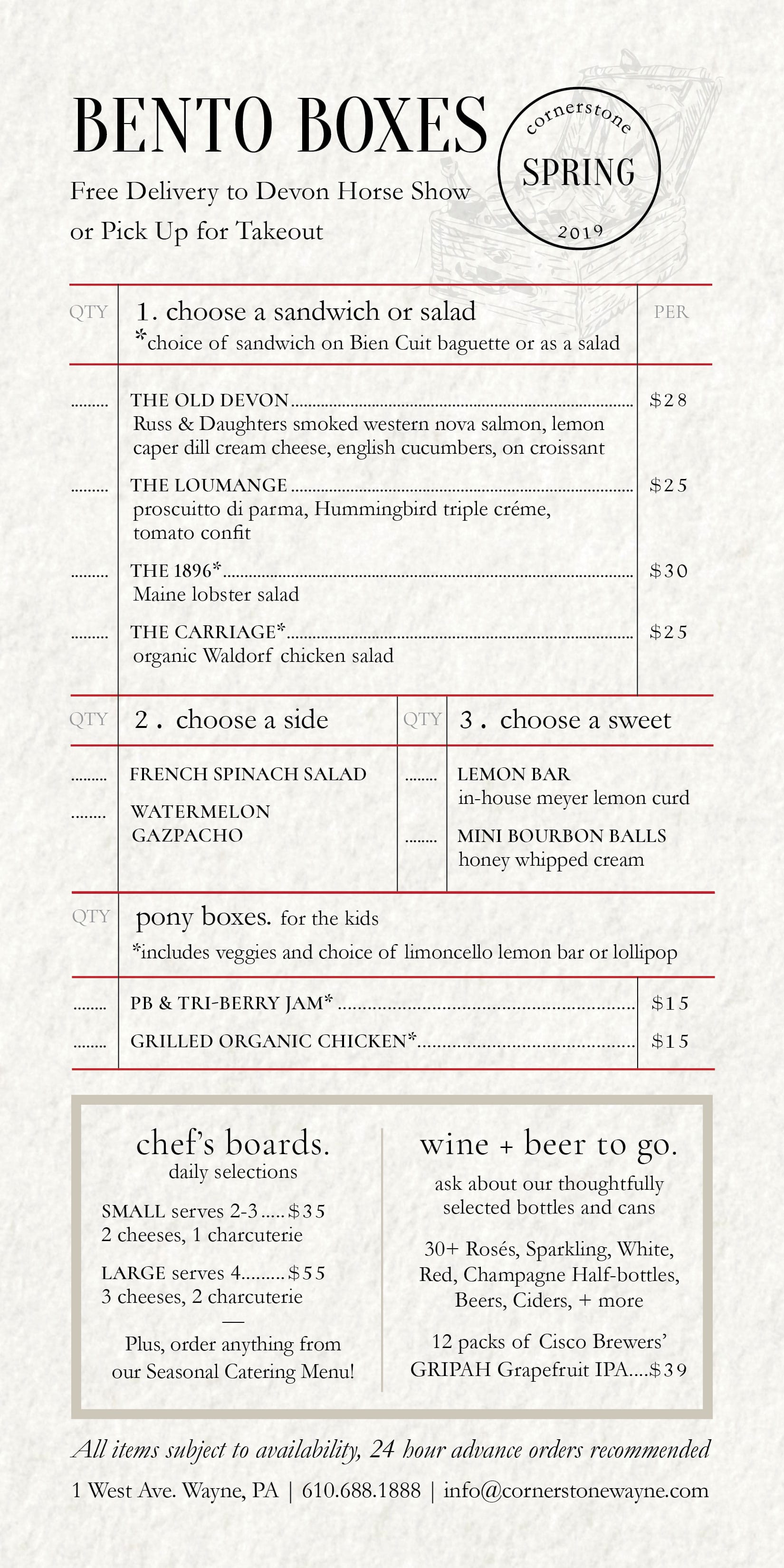 • Add on classic Cornerstone
Cheese + Charcuterie boards
• Plus, order anything from our
Seasonal Catering Menu
• Rosé, Sparkling Wine, Cider, + Beer to go
from our Specialty Wine Shop
• Make it a real picnic with a Nantucket Bike Basket
or an authentic Peterboro Basket
and a cozy Fouta Blanket,
all for sale in our Artisanal Market.
All items are subject to availability. 24 hour advance orders are recommended.
DON'T FORGET…
As we head into Memorial Day weekend, here are a few reminders from your friends at Cornerstone:
• We will be closed Sunday, May 26th and Monday, May 27th
reopening Tuesday, May 28th for Happy Hour and Dinner service starting at 4pm
• Cornerstone is here to help pack your coolers! Stop in before you head out to stock up on:
oysters, cheese, charcuterie,
soups, salads, sides, sandwiches,
wine, bubbles, beer, cider,
the perfect hostess gifts
+ more
• Last but not least – Travel safe, celebrate responsibly, and enjoy your holiday!