last call
---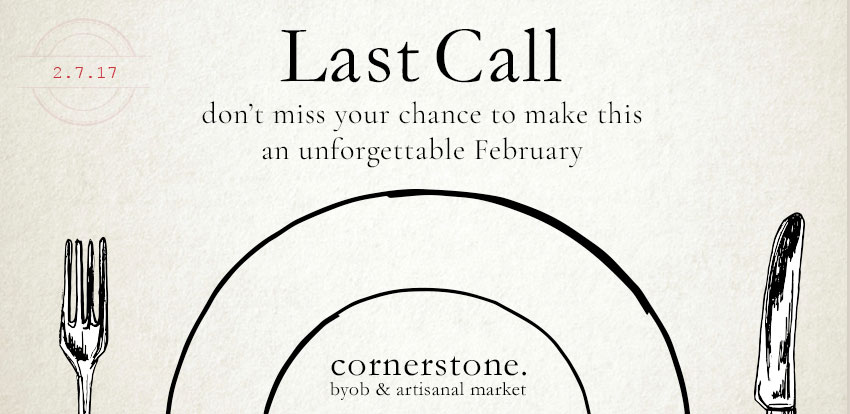 a chef series celebrating the Bordeaux region
1st course
Escargots à la Bourguignonne
2nd course
Boudin Blanc
3rd course
Pan-seared Magret Duck Breast
4th course
Caneles de Bordeaux
cost
$150 per person
Matthieu & Maggie Markot of Unis Star Importing will be joining us on Thursday, February 9th starting at 6:30pm to serve tastings with each of 4 courses served at the Cornerstone chef's counter. BYOB is strongly encouraged, call ahead for pairing suggestions.
Learn more about Unis Star here.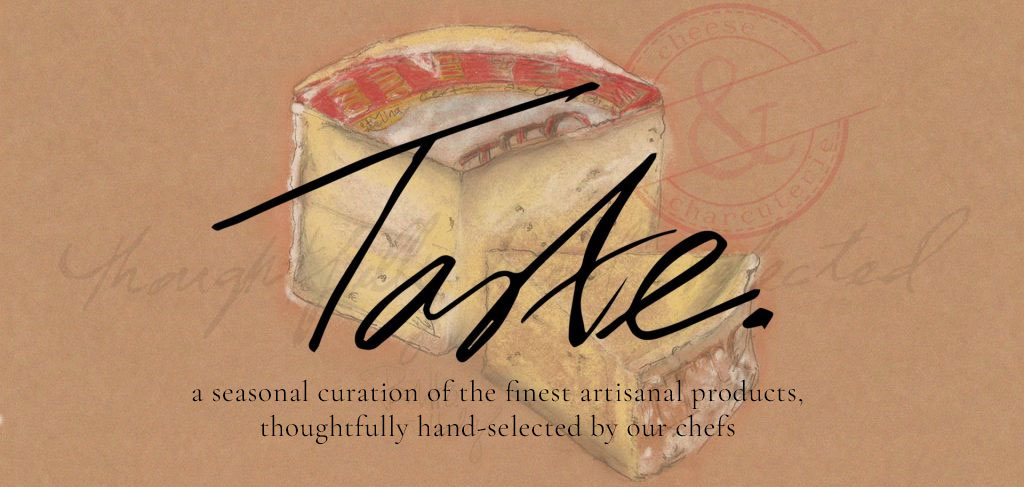 Take date night to the next level with this month's seasonal Taste collection for February, thoughtfully hand-selected by our chefs. Sign up by Friday, February 10th to get "An Italian Affair" featuring our house-made cavatelli, hot & sweet sausage, branzi cheese, tomato confit and more… just in time for Valentine's Day*.
*Delivery on Tuesday, February 14
Monthly subscriptions include:
6oz artisanal charcuterie, 8oz small batch cheese(s), seasonal compotes, accoutrements and more.
monthly: $95 | 3 month seasonal subscription: $275
*available for pickup or delivery in the continental U.S.