With hands-on history in every role the restaurant industry has to offer, our team was raised in the kitchen and puts their heart into every aspect of Cornerstone's dining experience.
Every night, we say "Hey, let's do this again tomorrow."
And as long as you keep coming, we promise to keep doing it.
---
Bigger than a bistro, more than a market.
Cornerstone's artisanal market is a representation of our dedication to curating only the finest ingredients and products available. Supplied by small-batch farms and time-honored purveyors, Cornerstone offers a premier selection of expertly crafted seasonal and artisanal cheeses.
Cornerstone also brings you cured and smoked meats sourced from New England to Seattle to our own hand-crafted sausages and patés. We use our expert knowledge to craft exceptional culinary experiences for our patrons at home, on the go, or right here at our chef's counter. Thoughtfully hand-selected by our chefs, everything stocked in our cold-cases and lining our shelves has a seasonal significance and a special place in our hearts.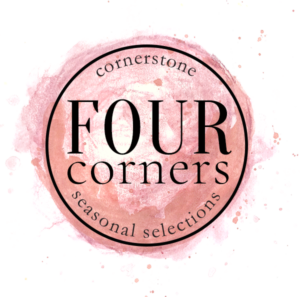 Now that we're up and running with our newly expanded bar and dining area, we're ready to take things to the next level with our craft cocktail and wine programs. "Four Corners" is Cornerstone's monthly wine club featuring a unique selection of wines on a seasonal rotation. 12 annual offerings of 4 bottles each, focusing on various varietals and regions across the globe. That's essentially a world tour of wine through 48 bottles every year. Designed to guide the palate on a flavor journey, Four Corners uses a color labeling system which acts as a compass to navigate the spectrum, one sip at a time.
An approachable wine and craft cocktail program focused on genuine hospitality, designed to complement the seasonal menus.