A taste of Wine Country
---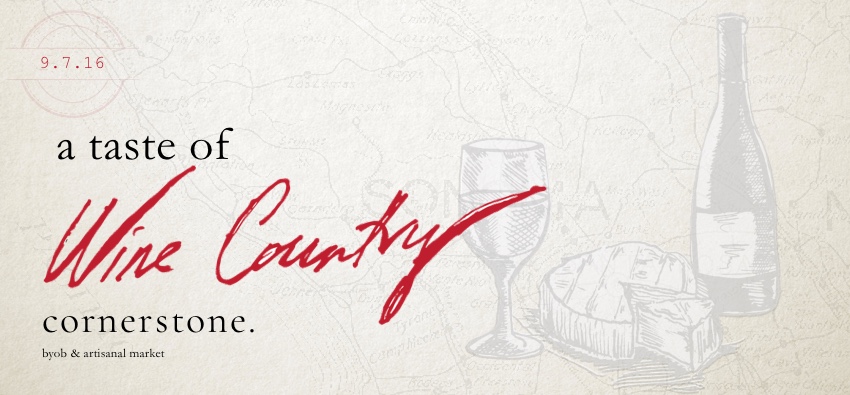 new discoveries.
We're still day dreaming about our fabulous adventures in Wine Country… Enjoy these pairings inspired by our travels through the Russian River Valley. Come in to check out this week's Top Ten cheeses from the vault!
Iron Horse – Russian Cuvée 2011
Many people think that the Russian Cuvée was named for the Russian River Valley; IRONically it was named for the 1985 summit meetings between President Ronald Reagan and Russian President Mikhail Gorbachev. Iron Horse Vineyards was commissioned by the Reagan administration to come up with a specific Cuvée (blend) for the two leaders to famously raise a glass to each other which marked the end of the Cold War.
PAIRINGS: Hummingbird (cow/sheep/goat), Bitto
Gary Farrell – Rose of Pinot Noir
PAIRINGS: Oysters, of course! Petite Billy (goat, loire region, france) young, fresh, rich, tangy
Peay Pomarium Estate – Pinot Noir
PAIRINGS: Nabbabo (goat, lombardy region, italy) washed rind, creamy, unique, beautiful, best-sellers; St. Stephen's (cow,
Francis Ford Coppola – Eleanor "Red Wine" 2010
PAIRINGS:
reminders for this weekend.
SATURDAY CLOSED
We'll be at the Honey Bash, it's not too late to get your tickets!
SUNDAY STREET FOOD
We'll be serving sausage & pepper sammies plus pulled pork at the Radnor Fall Festival. Come check out the zip line on West Ave! Hope to see you there…