25 gifts of christmas vol 1
---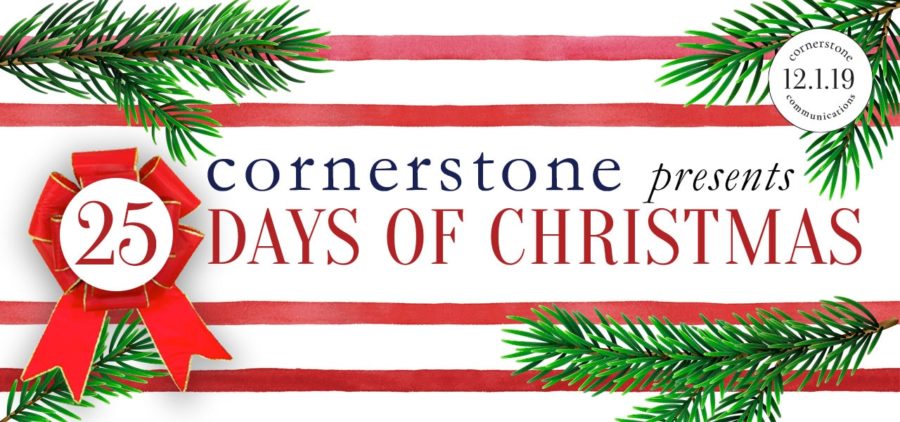 Give The Gift of Cornerstone
Celebrate every day from now to Christmas with custom curated gifts from Cornerstone's Artisanal Market and Wine Shop! We have the perfect selections to bring smiles to those you love, with a little something for everyone. Follow us on Instagram for our daily posts and watch the fun unfold.

–
cornerstone presents
25 DAYS OF CHRISTMAS
• Oyster, Cheese, and Wine pairing experiences for groups of 6-8 people
• Bubbles & Bites: Come in any Thursday 4-6pm for a complimentary glass of champagne
• Sweet holiday treats like St. Nick speculoos cookies and Mast chocolates
• Fresh made pastas and special, savory sauces; truffles, tomato, pesto + more
• Olive oils, Risotto, beans, and local honey
• Fine utensils and knife sets to compliment our Cheese and Charcuterie Boards
• Specialty Wine, Beer, and Cider
• Three months of monthly Floral Bouquet delivery (Pre-order only)
• Stay tuned for more announcements along the way!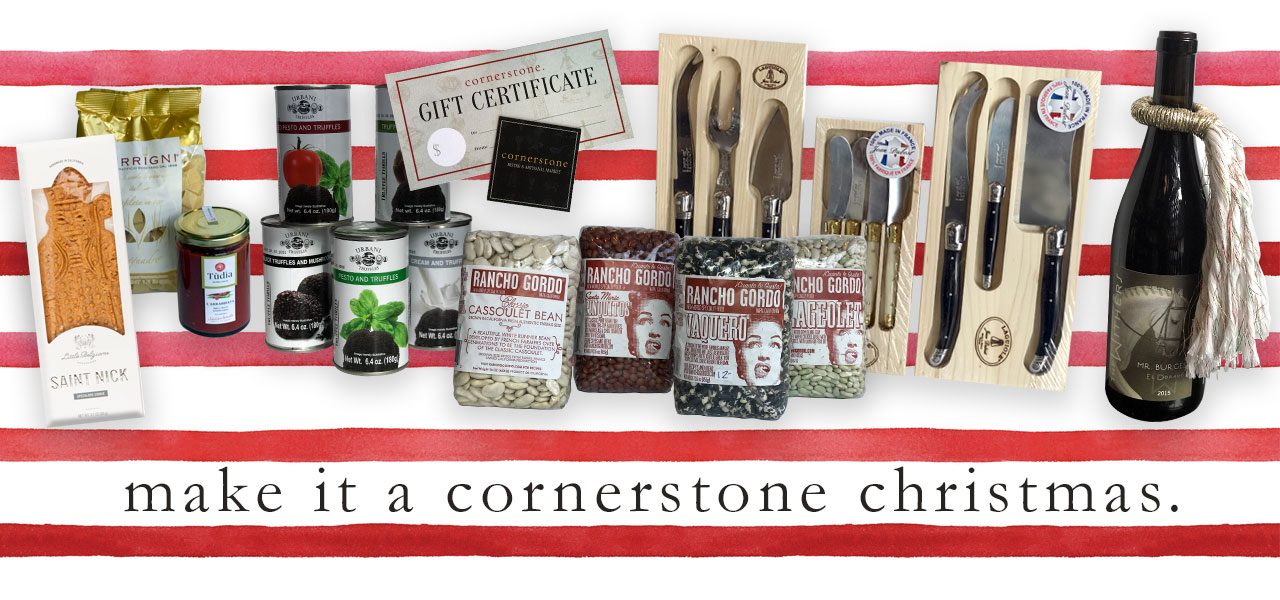 Lunching for a Cause
Spread the holiday love even further! When you come in for lunch any weekday in December, 10% of proceeds will go to benefit charity.

Save The Date: February 29th
Mark your calendars for the First Annual Sonoma Winterfest hosted by Cornerstone! We will be bringing a piece of Wine Country to Wayne with a spectacular selection of Sonoma County Wines along with oysters, cheese, charcuterie, special menu items, and few special surprises. All proceeds will benefit the Bee Foundation in helping to raise awareness of brain aneurysms and increase funding for innovative research. We hope to see you there!